Polished Concrete Flooring Contractors CT
Polished Concrete is a mechanical grind and polish process that utilizes industrial diamonds & permeating densifiers to level, densify, polish and finally seal the floor from within the interior of the concrete surface. If you're looking for polished concrete in the Connecticut area, we are your number one choice!
As one of the most functional, economical and environmentally friendly flooring options available today, polished concrete is leading the market in warehouse, retail and decorative facilities across the nation. From showrooms to industrial plants, government buildings to retail facilities, from old or new polished concrete floors are the fastest growing floor solution to hit the market.
After your concrete floor has been evaluated, steps will be planned to give your concrete floor the best opportunity to shine. Everlast Industrial Flooring has a Polished Concrete Flooring System that utilizes varying degrees of diamond tooling and diamond grinding to ultimately polish your concrete floor. We are well known in the CT area for our Polished Concrete Flooring.
Colorize Your Polished Concrete
Originally designed specifically for polished and exposed concrete, Classic dyes penetrate into the surface of the concrete slab for extremely long lasting color that will not wear from daily usage. Classic dyes can be used as a base color or touch up for concrete that has received integral color, dry shake hardeners, acid stains, or even layered to create a truly unique, mottled effect. Check out our dye colors in the color selections.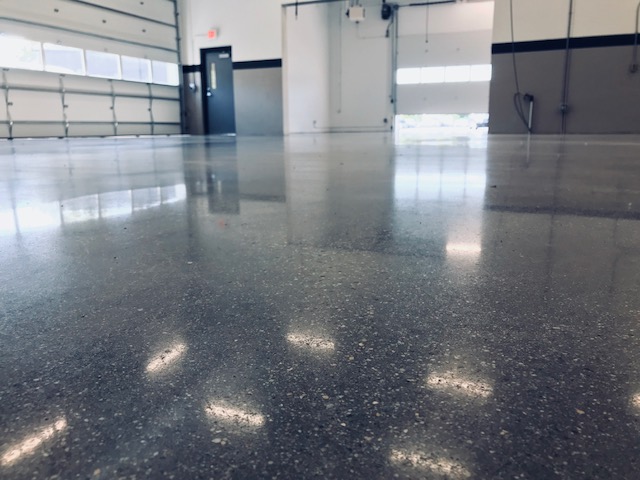 Functional Benefits
of Polished Concrete
Harder and stronger than other floor finishes
Does not lift, peal or flake
Dense surface helps protect against absorption of oil and contaminants
Resists tire marks from fork trucks and other traffic
More abrasion resistant than unfinished concrete
No hydrostatic / vapor pressure issues
Installation requires no cure schedule
Flatter, more level surface
Economical Benefits
of Polished Concrete
No down time while chemical processes cure
Lower initial costs compared to most other floor coverings
One-time application with minimal maintenance
Lower maintenance costs with less wear on cleaning equipment and consumables
Long life cycle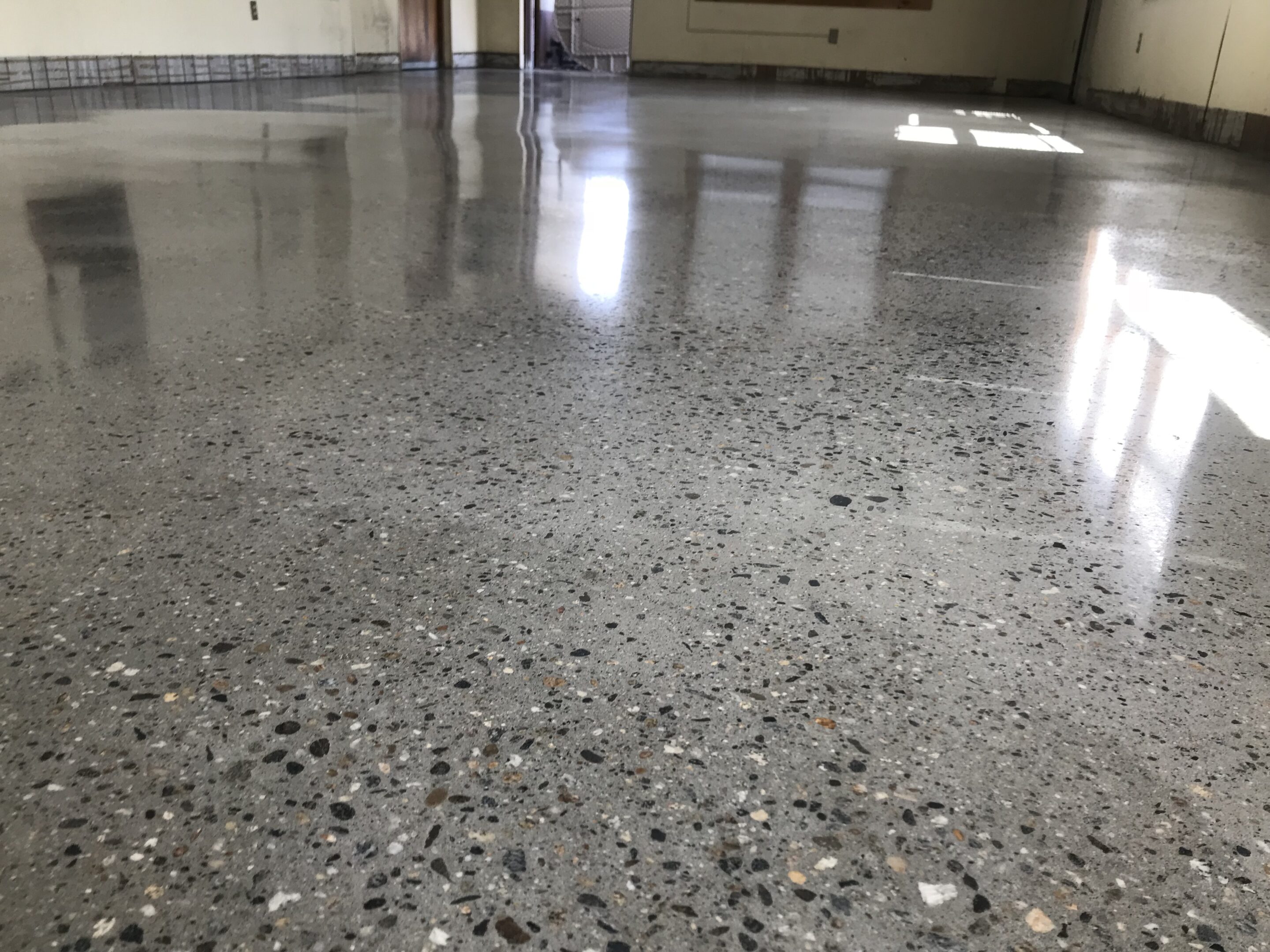 Environmental Benefits
of Polished Concrete
Dry, dust-controlled equipment filters out 99.9% of all airborne dust
Helpful in LEED projects
No slurry and no VOC's
No application odors
Please call 860-436-6626 for a concrete polishing contractor in CT. Concrete Polishing Connecticut, by Everlast Flooring is now providing polished concrete floors in all of CT.
The experienced flooring contractors at Everlast Industrial Flooring are proud to offer top-quality polished concrete for businesses and facilities in CT, MA, RI, and NY. For more information about our services please Contact Us!