Fire Rescue & Public Safety Flooring
Epoxy Flooring for Fire Rescue & Public Safety Facilities in CT
Having a flooring system that is durable, strong and safe is of critical importance when it comes to fire stations, police stations, and public works facilities.   These facilities are fast moving environments that rely on efficient layouts that are slip resistant, increase visibility, sanitary and chemical and wear resistant.   You will see epoxy flooring for CT fire rescue and public safety facilities in apparatus bays, kitchens, locker rooms and bathrooms. 
Our seamless epoxy floor systems have an integral floor-to-wall cove base and a design that gently slopes to drains minimizing any possibility of water standing in foot passage ways.  Slips and falls are a  common cause of member injury and our epoxy systems come in a variety of textures making them extremely slip resistant.  
Our epoxy floor systems offer the ability to be customized to utilize line striping and different colors to denote where apparatus should be parked and designate foot-traffic pathways. 
These frontline workers have devoted their lives to serving their communities and they deserve only the best.  Everlast Industrial Flooring is the preferred partner for epoxy, urethane and polished concrete and resinous flooring systems. 
Benefits of Seamless Epoxy Flooring for Fire Rescue & Public Safety Facilities
Benefits: 
Hygienic, sanitary and easy to clean.

Completely seamless, reducing the places for mold and bacteria to grow

Skid resistant for safety

Moisture tolerant. 

Wide Service Temperature Ranges

Low odor

High chemical & abrasion resistant. 

Meets local building codes
Recommended flooring systems:  
 100% solid epoxy shop floor epoxy systems

 Cementitious Urethane epoxy systems such as Poly-Crete or Hybri-flex systems 

Polished Concrete systems

Decorative Quartz and Chip systems for bathrooms and locker rooms
Fire, Rescue & Public Safety Flooring solutions for:
Fire Stations

Police Stations

Apparatus bays

Detention areas

Bathrooms

Locker rooms / Showers

Offices

Hallways

Lobbies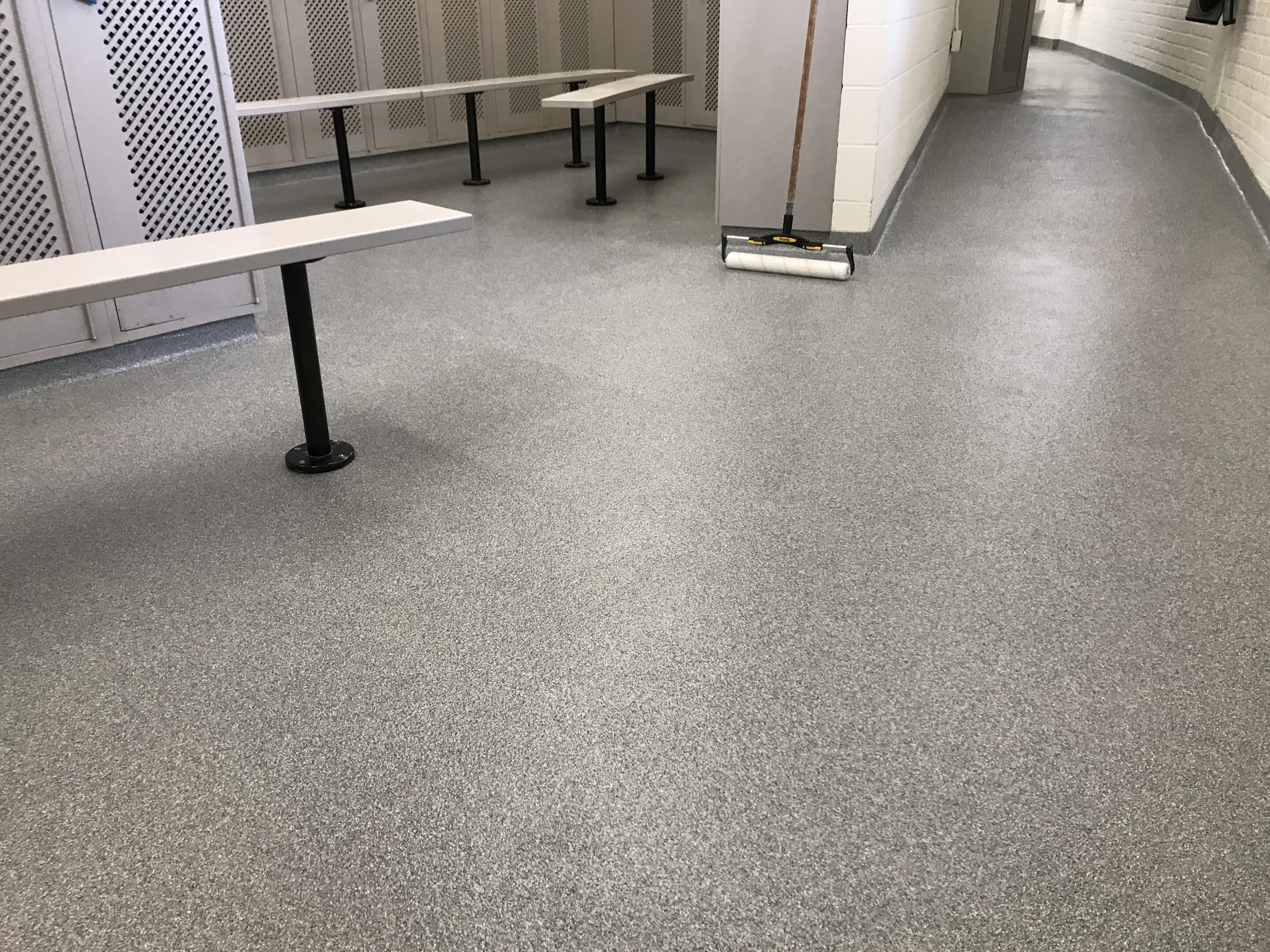 The experienced flooring contractors at Everlast Industrial Flooring are proud to offer top-quality epoxy flooring for fire rescue and public safety facilities in CT, MA, RI, and NY. For more information about our services please Contact Us!