Epoxy Flooring for Schools & Educational Facilities in CT
School flooring must be attractive, and durable and provide a safe non-slip surface for students, faculty, and visitors while also standing up to the toughest environment. From hallways, lobbies, and classrooms where safety and aesthetics are important to school locker rooms, bathrooms, and cafeterias where slip resistant's and sanitization really matters we have it all to cover it!  
When it comes to school flooring the utmost importance is safety and hygiene. In any environment where there are large crowds of people common colds and viruses can spread.  Our seamless floors say goodbye to hard-to-clean grout lines which harbor bacteria and dirt and they can be disinfected easily making them extremely hygienic surfaces.  Our epoxy floor finishes come in a variety of finish textures making them slip resistant even when wet. 
Education flooring must withstand constant foot traffic, moving furniture, and stand up to the rigors of frequent harsh cleaning agents.  Our epoxy and urethane flooring systems offer excellent protection against abrasion and heavy impact.
Benefits of Seamless Epoxy Flooring for Schools in CT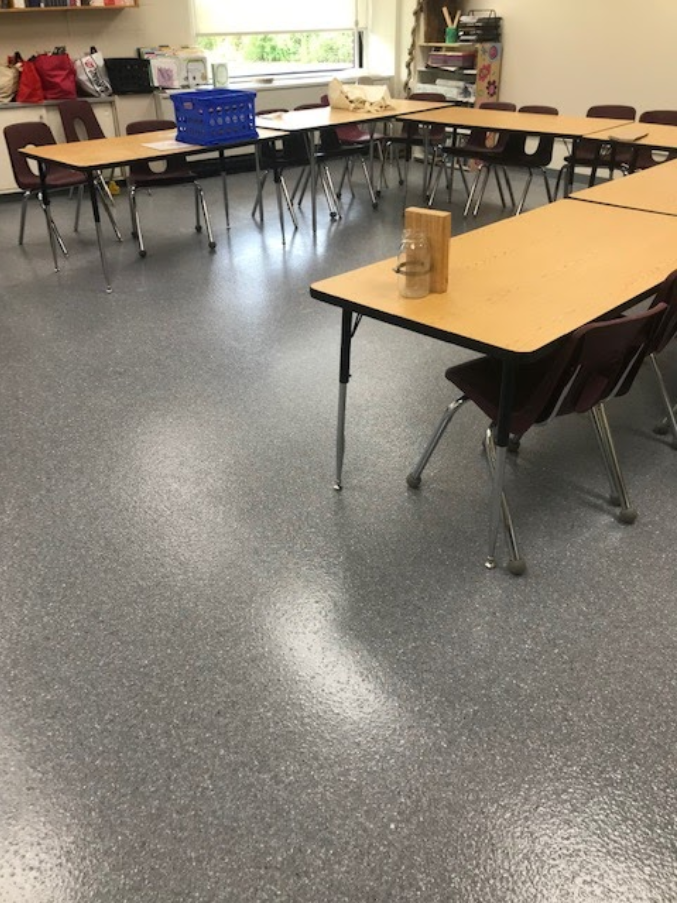 School colors and logos are always a fun way to spread the school spirit.  Our floor systems come in a variety of colors and designs that can be used for borders, logos, mascots, and school names.
Epoxy floors and polished concrete are both low-maintenance options that require no downtime for floor stripping, waxing, or repairs. Flooring solutions with minimal maintenance last longer and perform better over time than traditional flooring options such as grouted tile and VCT. Everlasting quality is what we deliver and you will enjoy your floor finishes for many years to come.
Please make sure to ask us about our Pay It Forward Program!  A special program that is only offered to our local schools. 
Benefits: 
Hygienic, sanitary, and easy to clean.

Completely seamless, reducing the places for mold and bacteria to grow

Skid and slip resistant for safety

Wide Service Temperature Ranges

High chemical and abrasion resistant 

Moisture tolerant 

Durable

Highly reflective surfaces to enhance the available light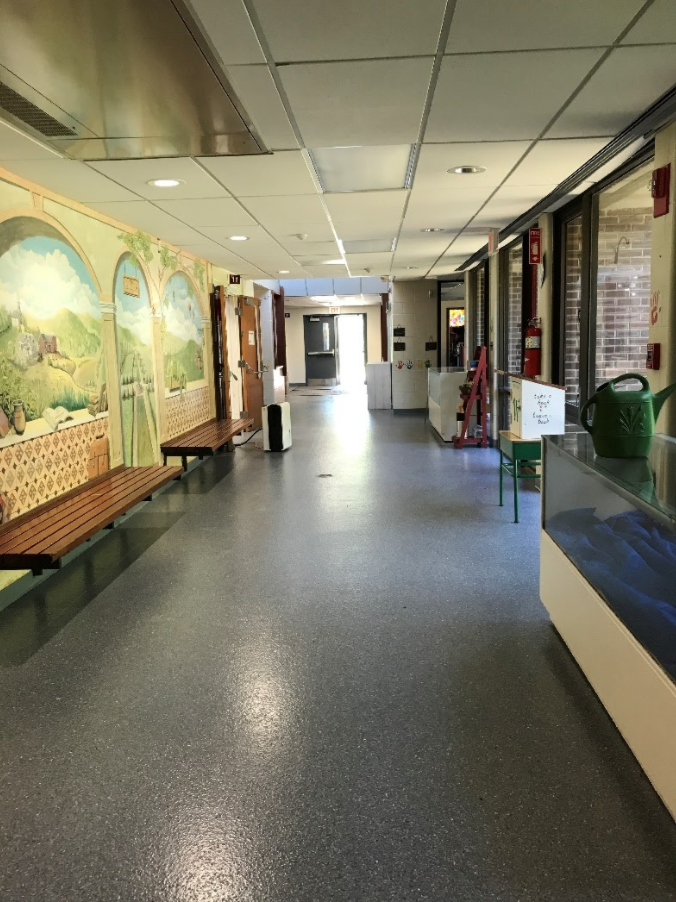 Recommended flooring systems: 
Decorative Quartz Epoxy System

Decorative Chip Epoxy System

Cementitious Urethane epoxy systems such as Poly-Crete or Hybri-Flex systems. 

Polished Concrete
School & education flooring solutions for:
Cafeterias

Classrooms

Hallways

Kitchens

Laboratories

Lobbies

Locker Rooms

Restrooms

Showers

Auditoriums
The experienced flooring contractors at Everlast Industrial Flooring are proud to offer top-quality epoxy flooring for educational facilities and schools in CT, MA, RI, and NY. For more information about our services please Contact Us!