Epoxy Flooring for Pharmaceutical Facilities in CT
When it comes to pharmaceutical production, processing, packaging, labs and clean rooms cleanliness and maintaining superior safety is most critical. Floors are an integral part of keeping your products and customers safe from production issues and infection. These applications can go from floors, walls to ceilings for the ultimate clean room environment. Offering superior resistance against spills and harsh cleaners and extreme durability to impact and traffic.
Everlast Industrial Flooring is an expert at planning and installing high-performance flooring and wall systems specifically designed to improve the performance of pharmaceutical facilities. 
On top of the harsh chemicals and heavy wear to which these floors are subjected these finishes must also support bio-safety and hygiene requirements. Our epoxy floor materials meet USDA/ FDA strict safety standards. Safe, sanitary, hygienic, and slip resistant even when wet, our seamless floor systems are the answer to your pharmaceutical flooring needs.
Benefits of Seamless Epoxy Flooring for Pharmaceutical Facilities in CT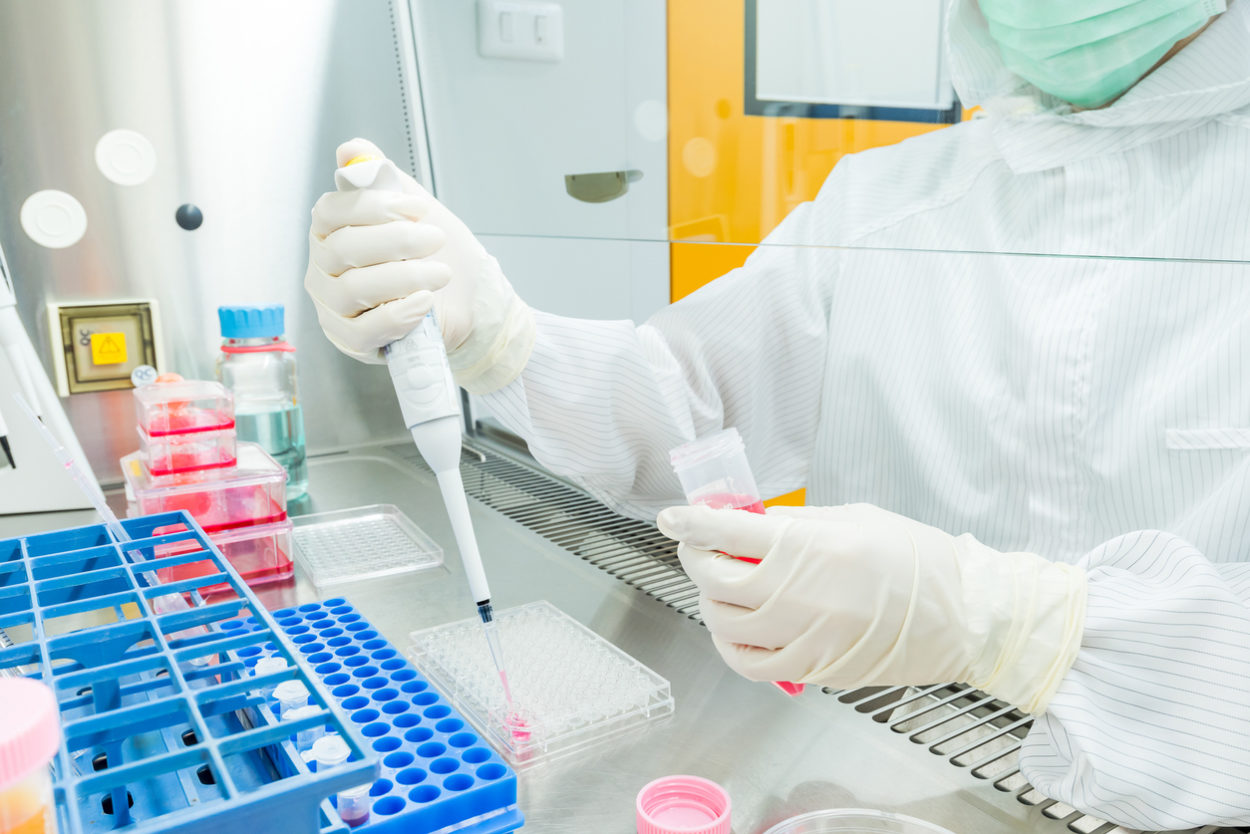 Benefits: 
Our seamless, epoxy & urethane floor and wall systems offer many benefits including
Highly reflective surfaces to enhance available light

Hygienic, sanitary and easy to clean– does not harbor bacteria and dirt

Completely seamless, reducing the places for mold and bacteria to grow

Thermal shock resistant and can withstand temperatures shifts of steam and wash-downs. 

Slip-resistance to increase safety

Moisture tolerant 

High chemical & Abrasion resistance.

Anti-Static floor options available.
Recommended flooring systems: 
Accelera- Fast Track seamless floor system. 

Cementitious Urethane epoxy systems such as Poly-Crete or Hybri-Flex systems. 
100 % Solid epoxy system such as Dur-A-Gard for manufacturing or hallways

Decorative Quartz and Decorative Chip Systems. 

Epoxy Walls Systems
Pharmaceutical flooring solutions for:
Clean rooms

Hallways

Laboratories

Loading Docks

Lobbies

Warehouse

Packaging areas

Production lines

Research facilities

Washrooms

Water rooms

Chemical storage

Restrooms & Locker rooms
The experienced flooring contractors at Everlast Industrial Flooring are proud to offer top-quality epoxy flooring for pharmaceutical facilities in CT, MA, RI, and NY. For more information about our services please Contact Us!