Epoxy Flooring vs Epoxy Paint
What is the difference between epoxy floor coatings and epoxy paints?
The main difference is in the quality and durability of the materials, as well as the skill required to successfully install the product. Common household epoxy paint is good only for light-duty applications, and was never intended for industrial use. It is manufactured with a long pot life for easier application. Products like this may perform beautifully for light-traffic, and residential use but are not strong or durable enough for industrial use.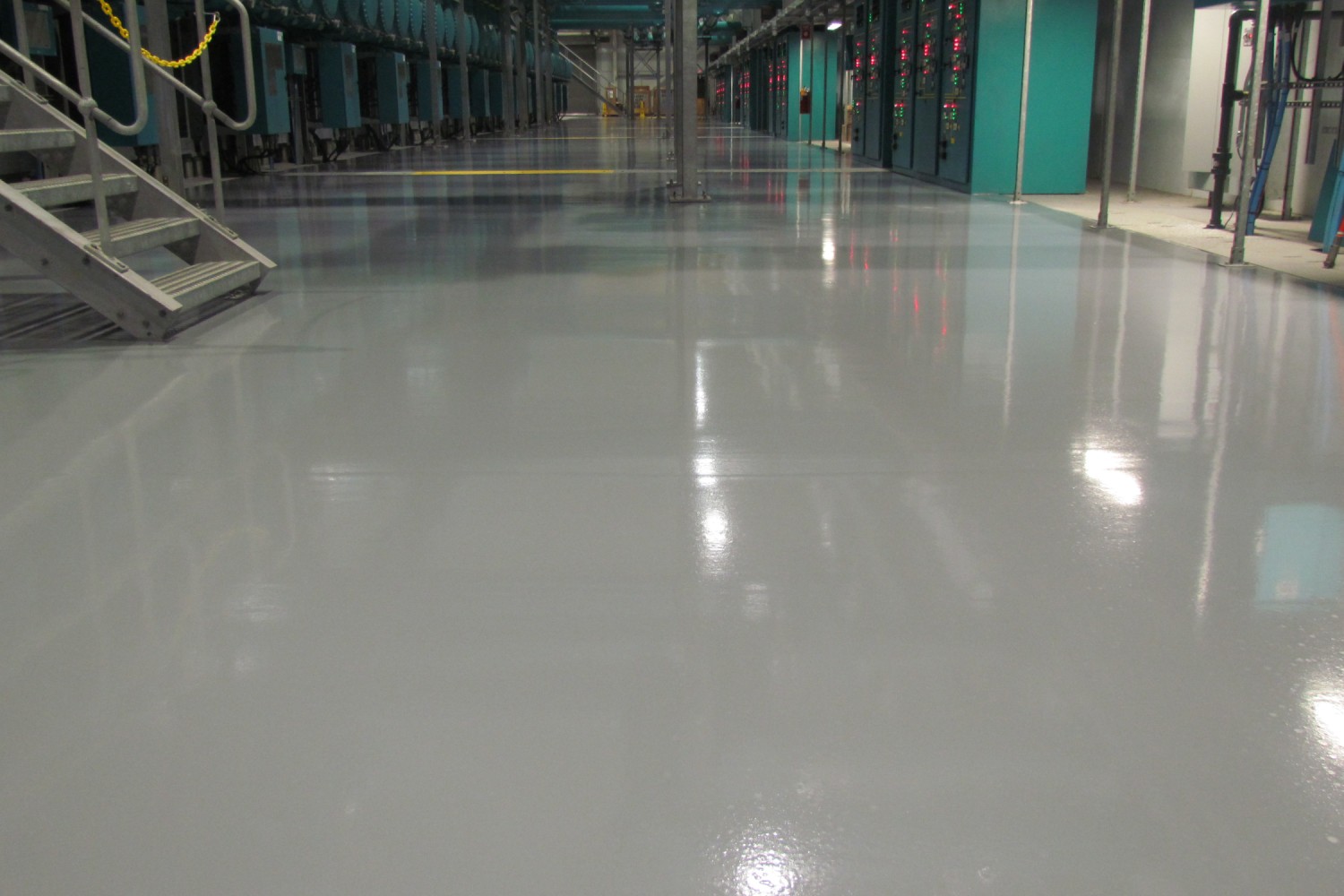 Epoxy paint

 is essentially latex paint with a small amount of added epoxy for increased durability. This type of product is best left for DIY home garage projects and is never an appropriate choice in industrial settings.
Epoxy floor coating 

is a much more technical process that requires the expertise of a flooring professional to properly install. The exact materials used vary depending on the type of flooring system required, but every floor system installation requires careful planning to ensure the essential performance characteristics are achieved with the finished floor. Floor coating systems require the proper preparation of the underlying concrete and subsequent layers to ensure the products bond correctly and the coating is successful.
In conclusion, never confuse a true industrial-strength epoxy coating with epoxy paint.
Epoxy Floor and Epoxy Wall Coatings 
Everlast offers a wide variety of epoxy, urethane, polyurethane & MMA seamless floor and wall systems to meet your specific needs. Whether you need a decorative floor that will hold up to high traffic, sanitary floors, and walls to address compliance requirements, or an industrial floor for your manufacturing facility, we've got you covered. Our MMA, Epoxy, Accelera, and Urethane floor and wall systems offer the flexibility needed to make sure your needs can be met with a product that is right for your business and will deliver the lasting value you expect.
A true industrial floor coating is specifically designed for use in food services such as restaurants and grocery stores, food and beverage processing, chemical processing, manufacturing, pharmaceutical facilities, healthcare, police stations, fire stations, public safety garages, animal care such as kennels and veterinary clinics, educational facilities, stadiums and arenas, aerospace, vehicles maintenance, and warehousing.
A true epoxy flooring install requires a skilled hand during the floor surface preparation, mixing and application process. The end result is a seamless floor system that is attractive, hygienic, durable, and easy to clean.