CONCRETE IS EVERYWHERE, WHY ARE WE COVERING IT UP?
Concrete slabs are a part of every construction project and can be beautiful flooring options. They become an even better environmental choice when an existing slab is stripped of floor coverings and restored to its original beauty.   
Why should you choose a polished concrete finish in your new or existing facility? Perhaps one of the most compelling reasons is sustainability. Polished concrete's outstanding sustainability is the result of a unique refinement process, in which the floor is mechanically polished to a smooth and shiny surface.
Who says diamonds are just a girl's best friend?
Our polished concrete flooring systems use bonded abrasive diamond tooling to grind, hone and polish a concrete floor, creating a durable, nonslip end-product. Mechanically refined concrete promises a long-lasting, environmentally sustainable floor, outstanding life cycle performance, an easy to clean and attractive surface.
Our highly experienced installers evaluate the concrete floor and determine which procedures, diamond grits, configurations and systems are best to properly refine the surface in order to achieve the best results for your facility.
Polished concrete has gained in popularity, to the point where it's one of the most common floors found in commercial buildings and real estate, as well as restaurant dining spaces, and hallways and corridors in educational facilities.
Polished concrete can be found pretty much anywhere including:
Large Warehouses and warehouse outlets

Big Box Stores

Medical Facilities

Manufacturing

Retail Stores and Shopping Malls

Grocery Stores

Hotels

Restaurant dining areas

Office Buildings

Auto Showrooms

Public Spaces

Entryways, Lobbies & Corridors

Municipal Buildings

Apparatus bays
Polished Concrete floors have become the logical choice for many cost-conscious companies because of the great value it delivers and the low costs.  Concrete is a sturdy, highly durable material and a concrete slab can last centuries.  The best part of polished concrete is that there is no need for flooring materials; as a material that is already on-site, concrete is right there, ready to have its natural beauty emerge through the process.  New or existing slabs can be ground flat and repaired eliminating cracks and voids in the concrete before the polishing stage.   
Polished concrete's resilience can reap impressive benefits for facility owners, as the floor requires less expenditure in maintenance over the life cycle of the building.  These floor finishes are maintained with very little equipment, an auto-scrubber equipped with brushes and a non-toxic cleaner, or sometimes even a damp mop or dust mop, will suffice with no stripping or waxing required.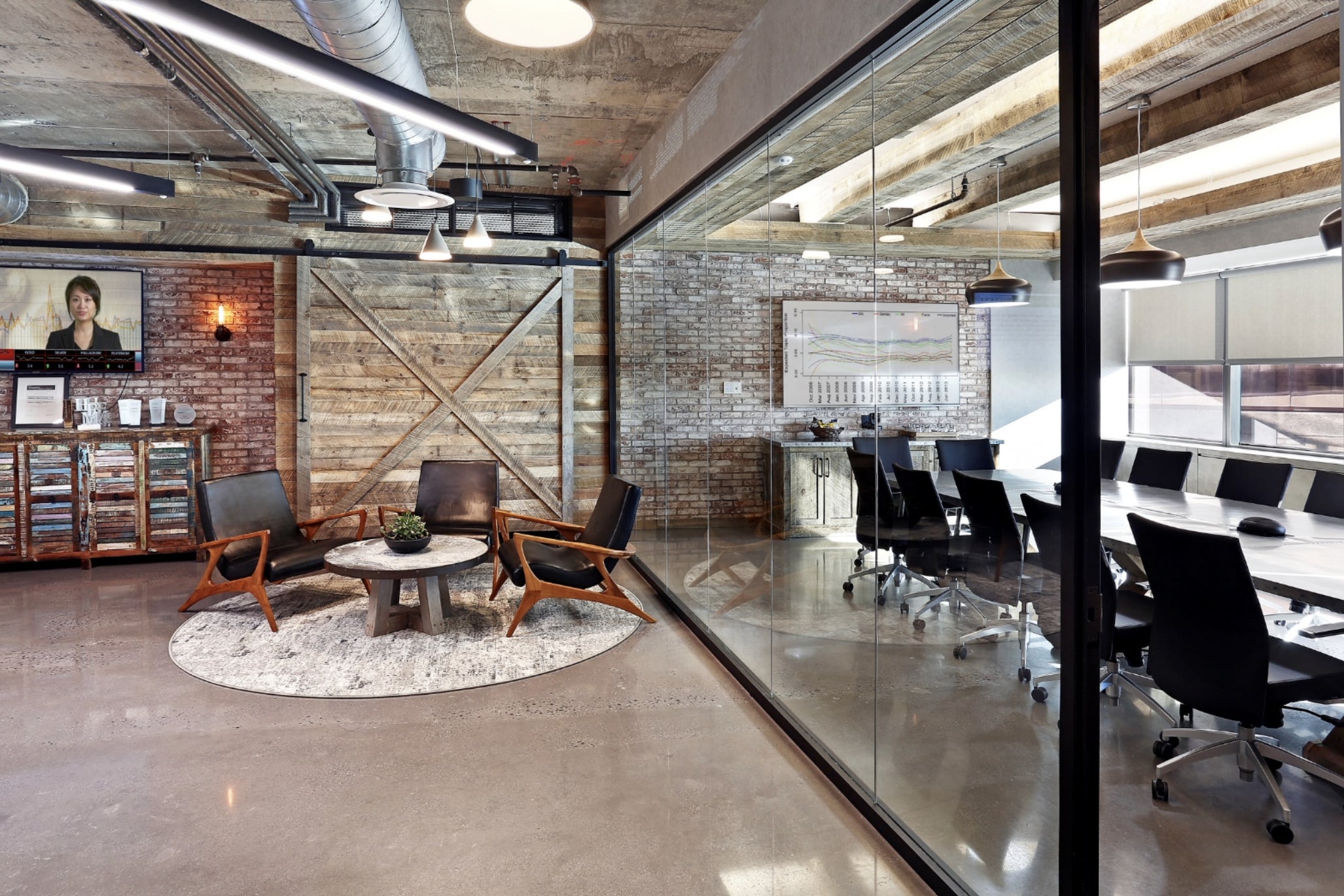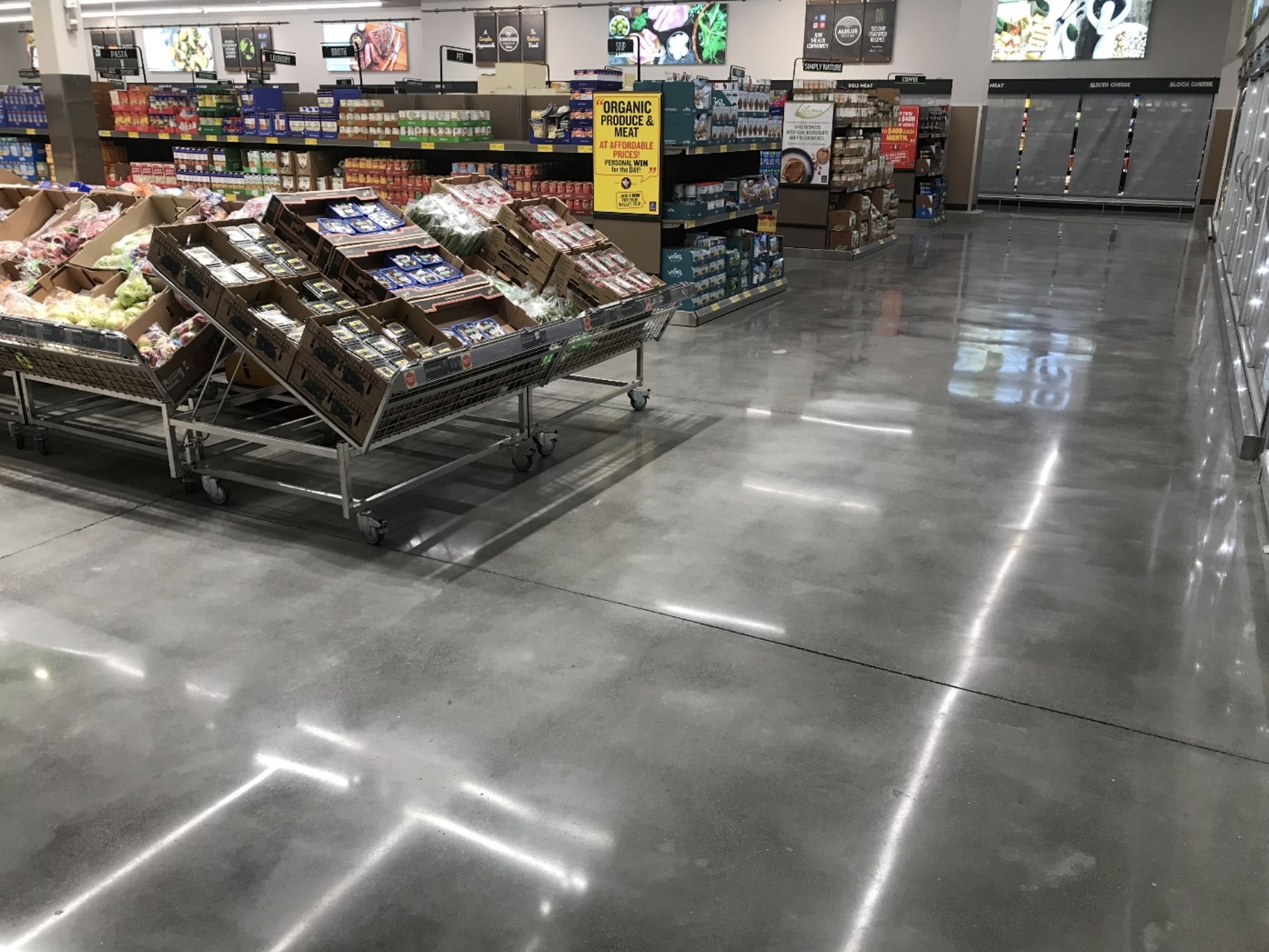 Functional Benefits of Polished Concrete
Harder and stronger than other floor finishes and resistant to high foot traffic.

Does not lift, peal or flake

Low maintenance and easy to clean

Safer surface- increased slip resistance exceeds OSHA standards

More abrasion resistant than unfinished concrete

Installation requires no cure schedule

Flatter, more level surface

Reflective surface maximizes available light- saving energy

Resistant to moisture transmission issues.

Available in attractive colors and designs.
Economical Benefits of Polished Concrete
No down time while chemical processes cure

Lower initial costs compared to most other floor coverings

One-time application with minimal maintenance

Lower maintenance costs with less wear on cleaning equipment and consumables

Long life cycle
Environmental Benefits of Polished Concrete
Concrete is possibly the most environmentally-friendly flooring material in existence

Material is already on-site.

Dry, dust-controlled equipment filters out 99.9% of all airborne dust

Helpful in LEED projects

No slurry and no VOC's

No application odors

Reflective floor maximizing available light- reducing the need for artificial lighting.
We Will Never Cut Corners
The best practice is to begin with a highly experienced contractor to evaluate your facility's needs. 
If your polished concrete finish is done right the first time and maintained correctly you have just won yourself a sustainable flooring system.
Everlast Industrial Flooring is an award winning polished concrete company located in Connecticut.  Winning the 2019 Polished Concrete awards most honorable mention in Concrete Surfaces Magazine and Cure-Crete Magazine.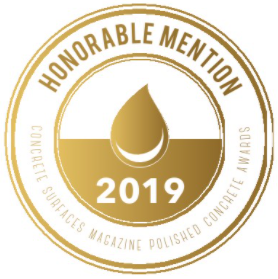 Share this article using the icons below!